The Rubicon Trail is quite possibly the most famous Jeep trail on the planet. Originally, a stagecoach road through the high Sierra Nevada mountain range, the "road" has become an iconic test of endurance and skill through breathtaking granite mountains. Take three days and drive twelve miles of aggressive terrain to make memories that last a lifetime!
We offer all inclusive, guided trips for you and your own modified rig. Blacksheep Offroad will guide you safely through this rugged and gorgeous country, prepped with everything you need for a fun adventure.
No previous experience required! A Blacksheep Offroad trail guide will guide you through the trail, and provide you with tips and tricks to build your 4-wheeling skills and help you learn all about the wonderful Rubicon Trail. Multi-day guided trips on the Rubicon are offered seasonally from June through October, check out our calendar below for upcoming trips!
3-Day Rubicon Tour
Late August – Early September
Three days and two nights on the trail. Recommend 7 years of age or older for children.
Here's what's included with this trip:
Guide service and support
Breakfast and dinner each day on the trail
Complete checklists for your packing, equipment and Jeep prep
$1,500 one person
$500 per additional person, same rig
What you need to bring (detailed checklists will be provided):
A vehicle approved for the Rubicon Trail by our guides
Your camping gear: tent, air mattress, sleeping bag and pillow
Snacks & lunches, water and after-trail beverages
See Course Calendar Below to Book Online.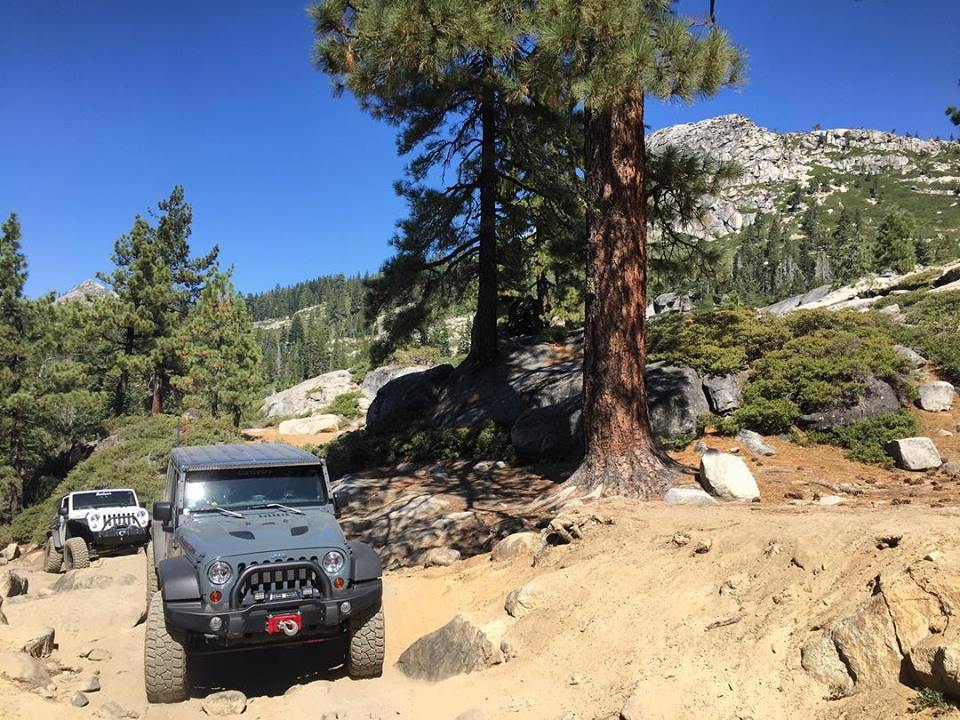 Custom private Rubicon Trips
For Family, Corporate or Industry Groups
BlacksheepOffroad can provide everything from simple daily guide service to full trail and camp support. Enjoy a personalized Rubicon experience tailored to your specific needs. Great for anything from family reunions to movie shoots to product testing to military training. Email or join our newsletter list for the most current pricing and availability.
Call to book any course.

Winter 2016
Jan  – March: NO TRIPS SCHEDULED
Saturday, May 14: Recovery Training Class • Georgetown, CA
Monday, June 6 – Wednesday, June 8: 3-Day Rubicon Tour • Georgetown, CA
Tuesday, July 5 – Thursday, July 7, 2016 (dates are approximate): 3-Day Rubicon Tour • Georgetown, CA
Monday, Aug 22 – Wednesday, Aug 24, 2016 (dates are approximate): 3-Day Rubicon Tour • Georgetown, CA
Monday, Sept 12 – Wednesday, Sept 14, 2016 (dates are approximate): 3-Day Rubicon Tour • Georgetown, CA
Tuesday, Oct 4 – Thursday, Oct 6, 2016 (dates are approximate): 3-Day Rubicon Tour • Georgetown, CA